Brother Laskowski was thrilled when he became the archivist at the Masonic Temple. He knew little about what he would discover when he entered the second sub-basement archives, but was astonished by what he found – from a shadow box holding a plaster face of Abraham Lincoln to a Past Master's jewel made of 31 large diamonds. In his talk, Laskowski will walk you through what the archives initially looked like, the cleanup and moving of all archival items so they could be used for research, and all the other unique items he found in the collection that nobody knew existed. .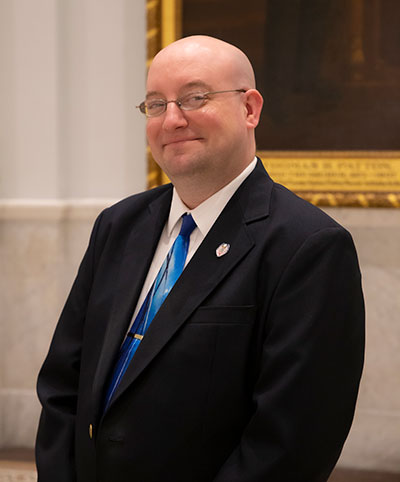 Brother Michael Laskowski
Brother Laskowski has a bachelor's degree in European and American History from Holy Family University and a master's in History for Educators from LaSalle University. He is passionate about the archives and has been with the Masonic Library and Museum of PA for about a year. Laskowski is the Worshipful Master for Columbia Lodge No. 91 in Philadelphia.