Espionage, Diplomacy & the Lodge: Charles Delafaye and The Secret Department of the Post Office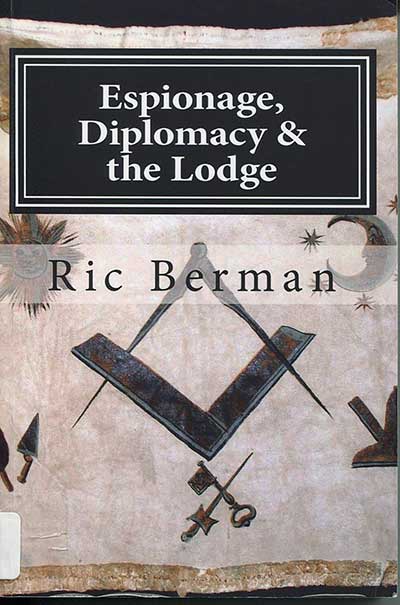 "Espionage, Diplomacy & the Lodge: Charles Delafaye and The Secret Department of the Post Office", by Ric Berman. Reviewed by Cathy Giaimo, Librarian, The Masonic Library and Museum of Pennsylvania.
"Espionage, Diplomacy & the Lodge" recounts the turbulent politics of early 18th- century England with the rise of Freemasonry and the influential men who claimed membership in the fraternity. During this period, England was facing threats of government overthrow by Jacobites, largely Catholic supporters desiring to restore the House of Stuart to the British throne. England was also home to a large community of exiled French Protestants known as Huguenots, one of whom was Charles Delafaye who would be become an influential government operative as well as a Freemason.
The author begins with a brief look at the Horn Tavern, one of London's most prominent Masonic lodges, whose members included a mix of political movers and shakers, wealthy aristocrats and other prominent men. The Lodge was also a source of Grand Lodge officers, committee members and other influential leaders in the remaking of English Freemasonry. This was also the era when Freemasonry was changing philosophically, James Anderson's 1723 "Constitutions" were printed and the Enlightenment was influencing English society.
Charles Delafaye, a member of the Horn Tavern Lodge, was a well-situated and effective government official, but most importantly a conduit for information on allies and foes funneled through the Secret Department of the Post Office and its Deciphering Branch. Through his many positions in government and the political as well as Masonic contacts he maintained throughout his career, he was found to be very efficient in his work.
Government officials, politically connected aristocrats and statesmen willingly used whatever means possible to gain the upper hand in diplomacy. The Huguenot lodge members were most likely great supporters of the British government or, at the very least, anti-Jacobite supporters. There may have been some political motivation to warrant lodges on the Continent with the hope that, through membership, more covert or informal information gathering could go on.
"Espionage, Diplomacy & the Lodge" looks at Freemasonry in a different light, concerned mostly with the Masonic influence outside of the lodge and the men involved.
If you wish to borrow this book or any other found in the Library, please contact the library at 800-462-0430, ext. 1933, or just visit The Masonic Library & Museum online catalog.