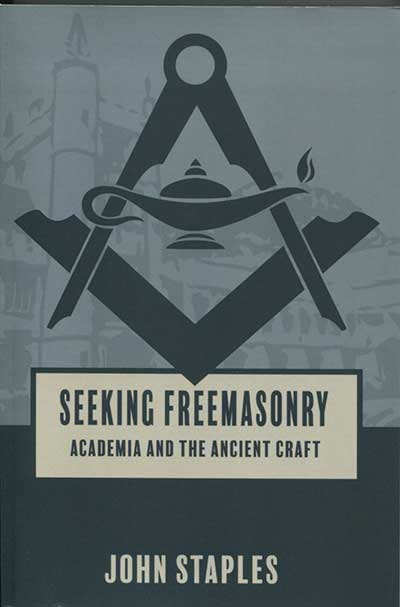 "Seeking Freemasonry: Academia and the Ancient Craft" by John Staples. Reviewed by Cathy Giaimo, Librarian, The Masonic Library and Museum of Pennsylvania.
Freemasonry prides itself on advancing the Seven Liberal Arts through its rituals and symbols. What better way to promote the philosophy of life-long learning than by forming lodges associated with universities? "Seeking Freemasonry: Academia and the Ancient Craft" reports on the wide variety of university lodges found in the U.S. as well as Canada and Great Britain.
Brother John Staples gives a brief history of each lodge's founding, the core mission of the lodge, its traditions and how the members see themselves fitting into their university community. These lodges attract not only academic professionals but students beginning their educational journey and also, one hopes, their life-long Masonic journey as well. Lodge meetings are meant to be intellectually stimulating, degree work fulfilling for initiates and members, and by sponsoring scholarships, funding local charitable works or developing an outside speaker series these lodges have made themselves an integral part of their communities.
If you wish to borrow this book or any other found in the Library, please contact the library at 800-462-0430, ext. 1933, or just visit The Masonic Library & Museum online catalog.