Case 57-miniature chest of drawers. Case 29-ivory gavel.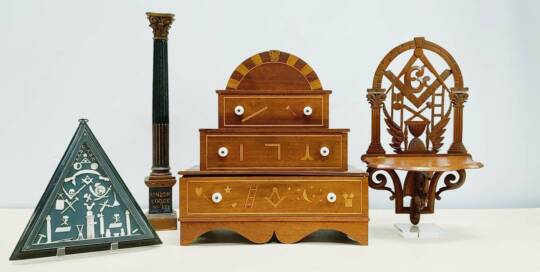 Kelly Lynch
2023-03-16T12:59:16-04:00
Masonic folk art from the early- mid 19th century.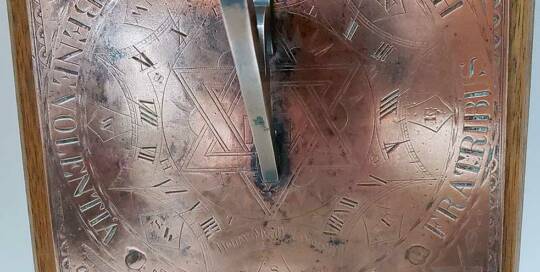 Kelly Lynch
2020-07-07T08:32:48-04:00
Masonic sundial marked "Henry Mvall London" (Muall).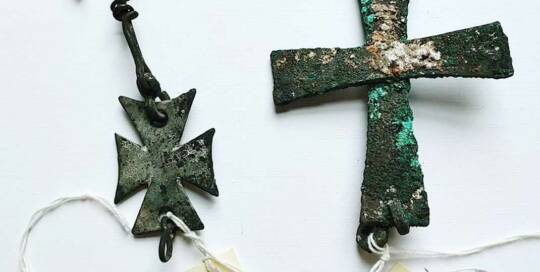 Kelly Lynch
2020-07-14T10:40:46-04:00
From the grave of a Crusader who was buried under Crusader's Hospice at Tyre, a town on the southern coast of Lebanon.