Case 43G and case 41, end cabinet-firing glasses.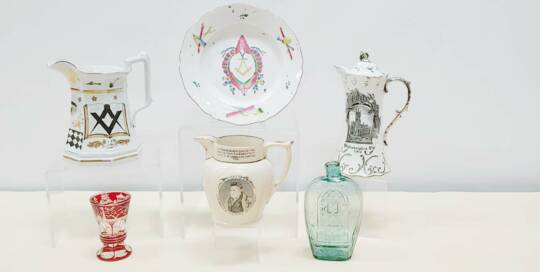 Kelly Lynch
2023-03-16T13:06:43-04:00
Masonic pitchers, plates, glasses and flasks made of ceramics and glass.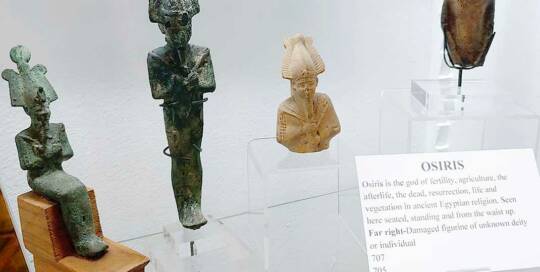 Kelly Lynch
2020-07-16T14:48:08-04:00
Statues of Osiris the god of fertility, agriculture, the afterlife, the dead, resurrection, life and vegetation in ancient Egyptian religion. Seen here seated, standing and from the waist up.